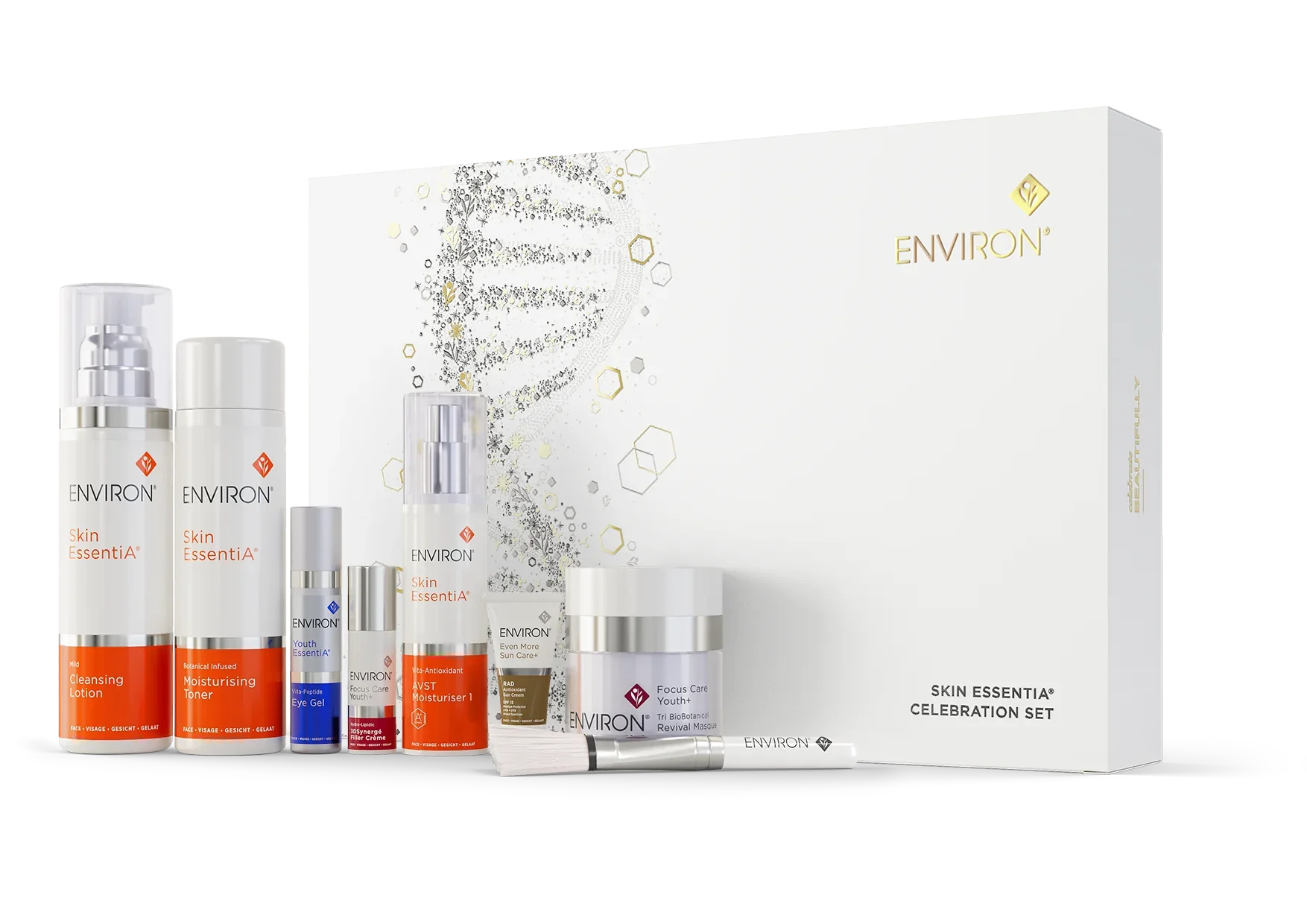 Environ Skin Essential Healthy Skin Gift Set
Cleanser:
Mild Cleansing Lotion
Treat yourself or give the gift of great skin with Environ's Limited Edition Skin EssentiA Healthy Skin gift set. This year's set has all your favourite essentials and three amazing free gifts.

Give your skin the ultimate glow with our Skin EssentiA Healthy skin set. Contains Environ's best-selling skin-loving products to give you healthy, glowing, radiant skin.
WHAT'S INSIDE? 

Mild Cleansing Lotion/ Low Foam Cleanser 200ml

Botanical Infused Moisturizing Toner 200ml

Vita Antioxidant AVST (Gel,1,2,3,4,5) 50ml

Vita- Peptide Eye Gel 10ml

 Youth+ Revival Masque 50ml Complimentary Full-Size
FREE Gifts:
RAD® 5ml

3DSynergé Crème 5ml

Youth+ Revival Masque 50ml Full Size