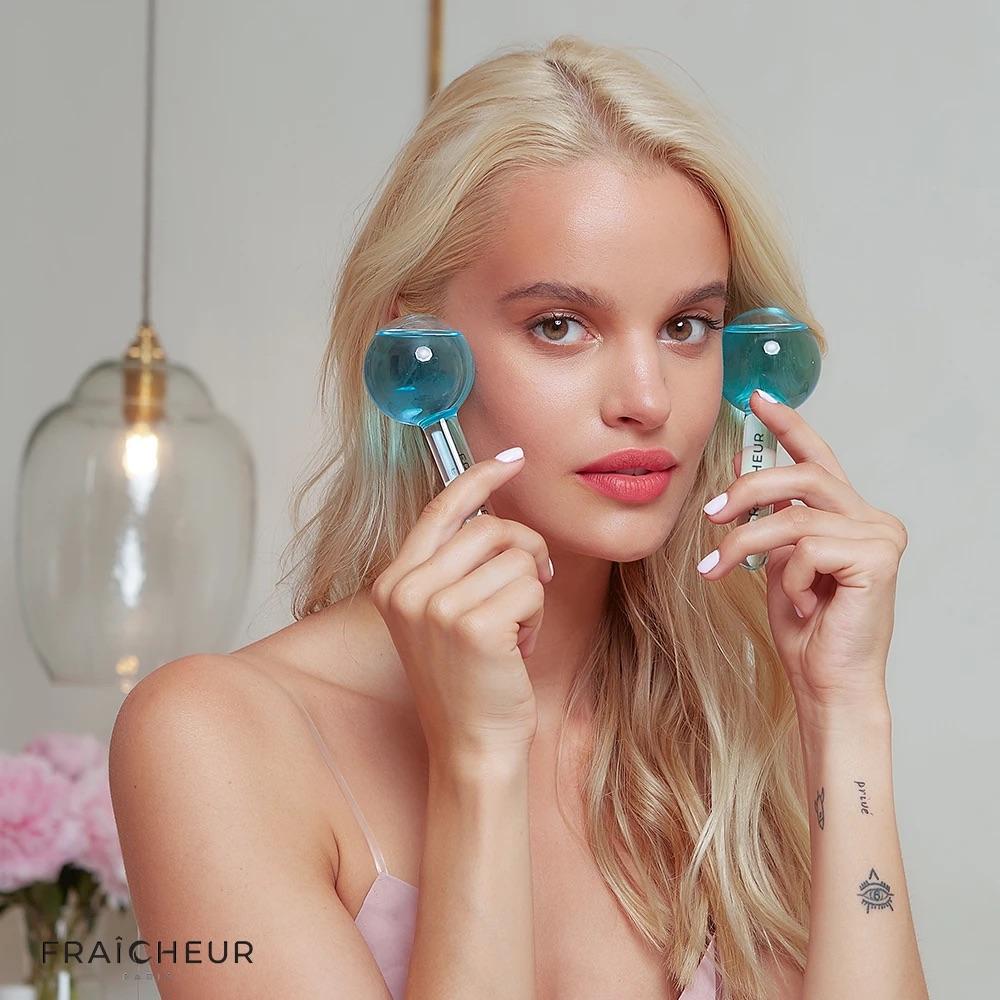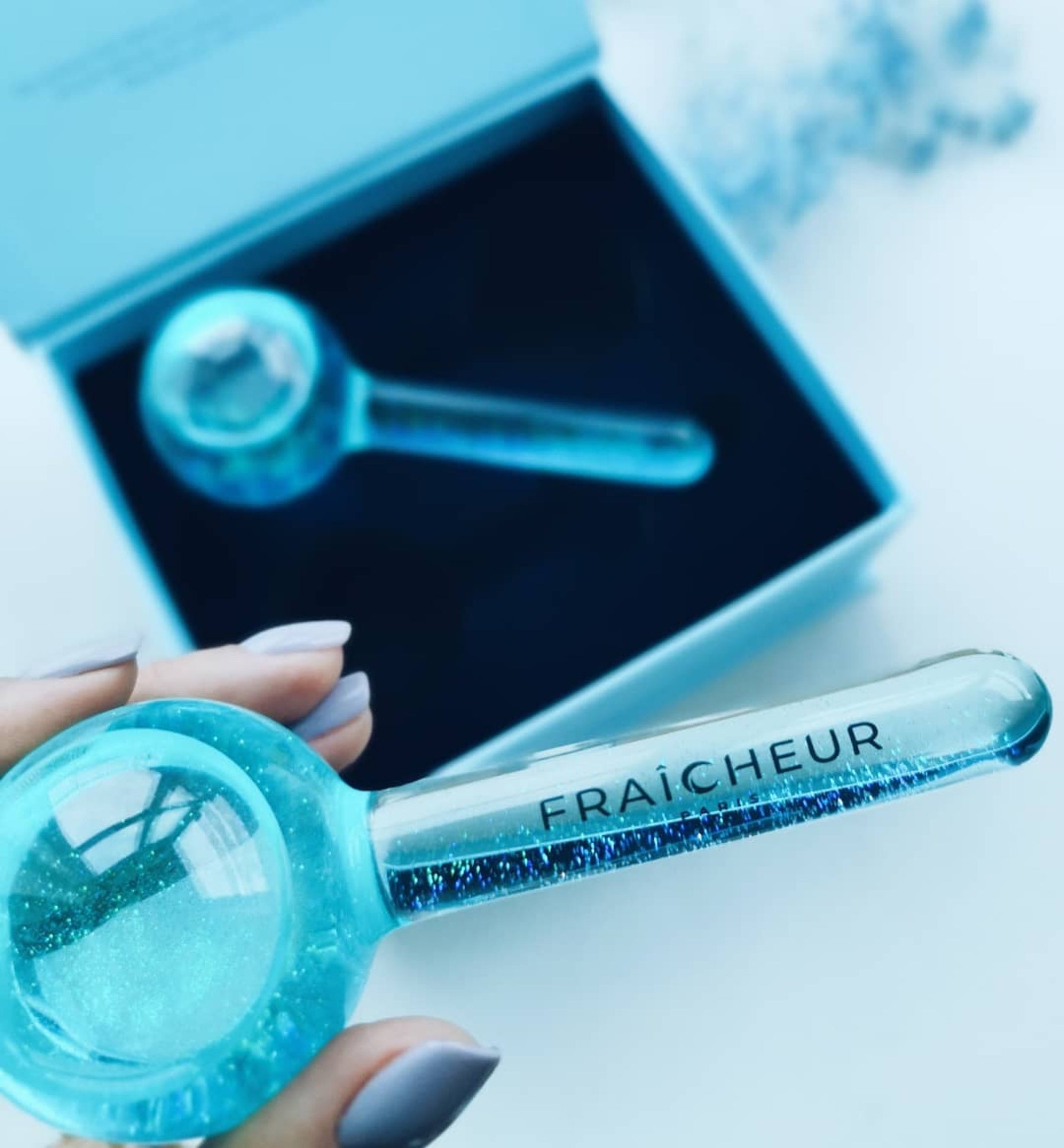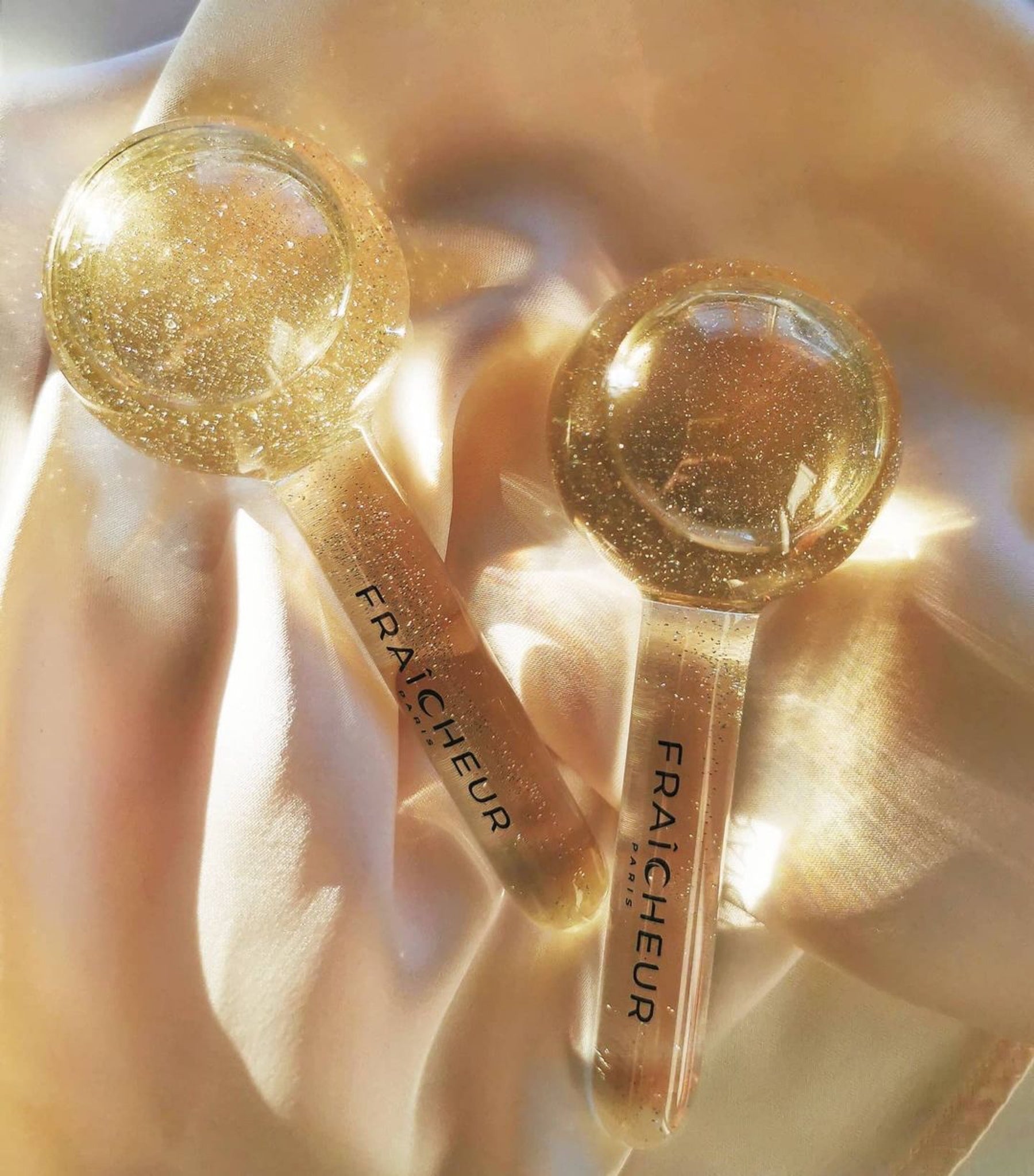 Fraîcheur Original Facial Ice Globes
Fraîcheur Ice Globes Pink (Glitters Edition):
Fraîcheur Ice Globes Original Blue
The original facial ice globes for at home facial treatment. Fraicheur is a French word that means "freshness and coolness." Three women in Paris, France created the brand in 2018 to share an alternative to ice cubes. The cold temperature improves blood circulation, which helps balance out your skin tone. It is a natural way of relieving acne, preventing outbreaks, and speeding up the healing process. Icy compresses also helps shrink pores, which makes the skin tighter, firmer, and noticeably younger when done regularly.